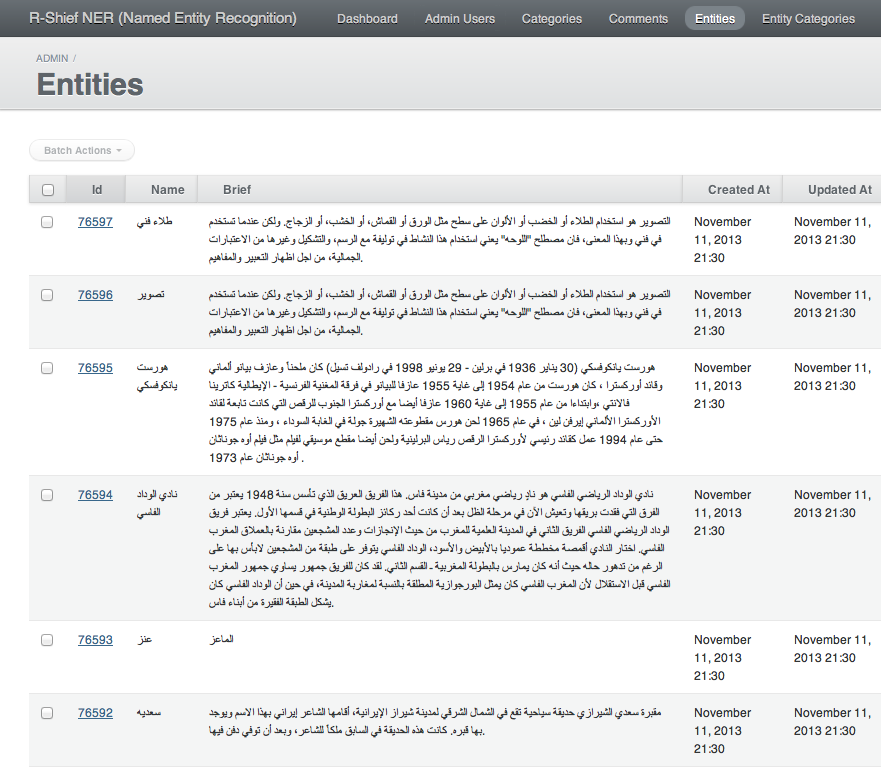 One step R-Shief has accomplished towards developing a Smart Arabic Engine is through building a lexicon of words and languages, then applying a numerical value. The database above represents a preview of our lexicon of Words, languages, and their corresponding alphabet to achieve sentiment, semantic, and dialect analysis. My role in this project is as director of a small team consisting of software engineer, technology director and myself. In November 2013, we launched our first open source tool towards Arabic semantic analysis. The Arabic Entity Extraction Engine is part of R-Shief components. It analyzes Arabic text snippets and identifies entities (names, places, events) within that text. The knowledge base of the engine comes from Wikipedia. Everything with a page on Wikipedia is considered an entity. The component is available to try out in the demo form, or as a web API.
Analyze your Arabic text here. Read more.
This software development was funded by the Arab Digital Expression Foundation Antom grant from October 2012 through October 2013.